International Transport, Logistics, Exports, Trading & Manufacturing
NOTIOS GROUP is a group of companies established and operatting in Southern Africa including subsidiaries in South Africa, Zambia, Namibia and Mauritius.
Reliable and efficient transportations and logistics services.
With our largest client base in the mining and metals processing sectors we can offer stable, long term, high value cargo shipments.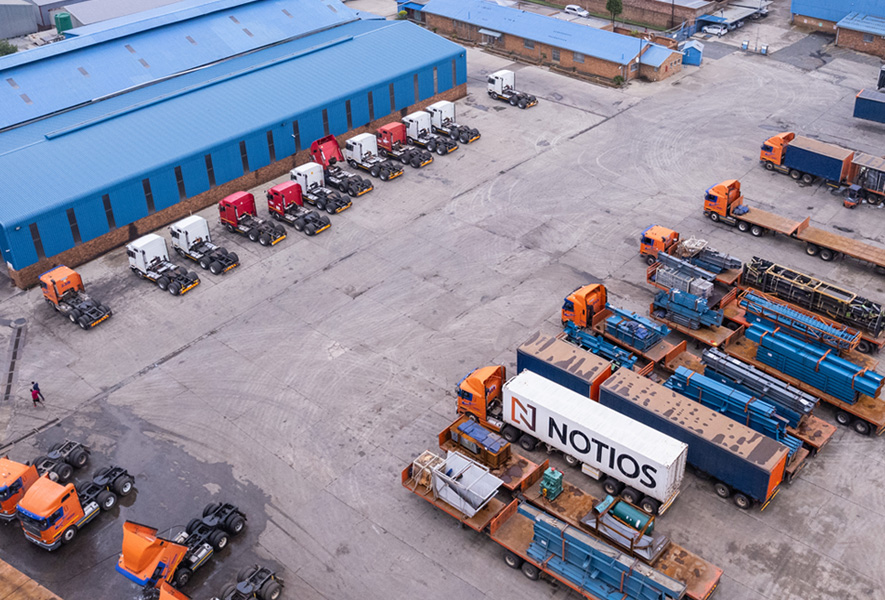 Wide range of transportation and logistics solutions to meet the unique needs of our clients.
Private workshops and technical support facilities.
Our privately owned workshops, technical support facilities and warehouses – both in South Africa and DRC – ensure that the fleet's maintenance is up to the highest standards with the latest technology available.
Our goal is to provide our clients with the peace of mind that comes with knowing that their shipment is in good hands. Contact us today to learn more about our services and how we can help with your transportation and logistics needs.